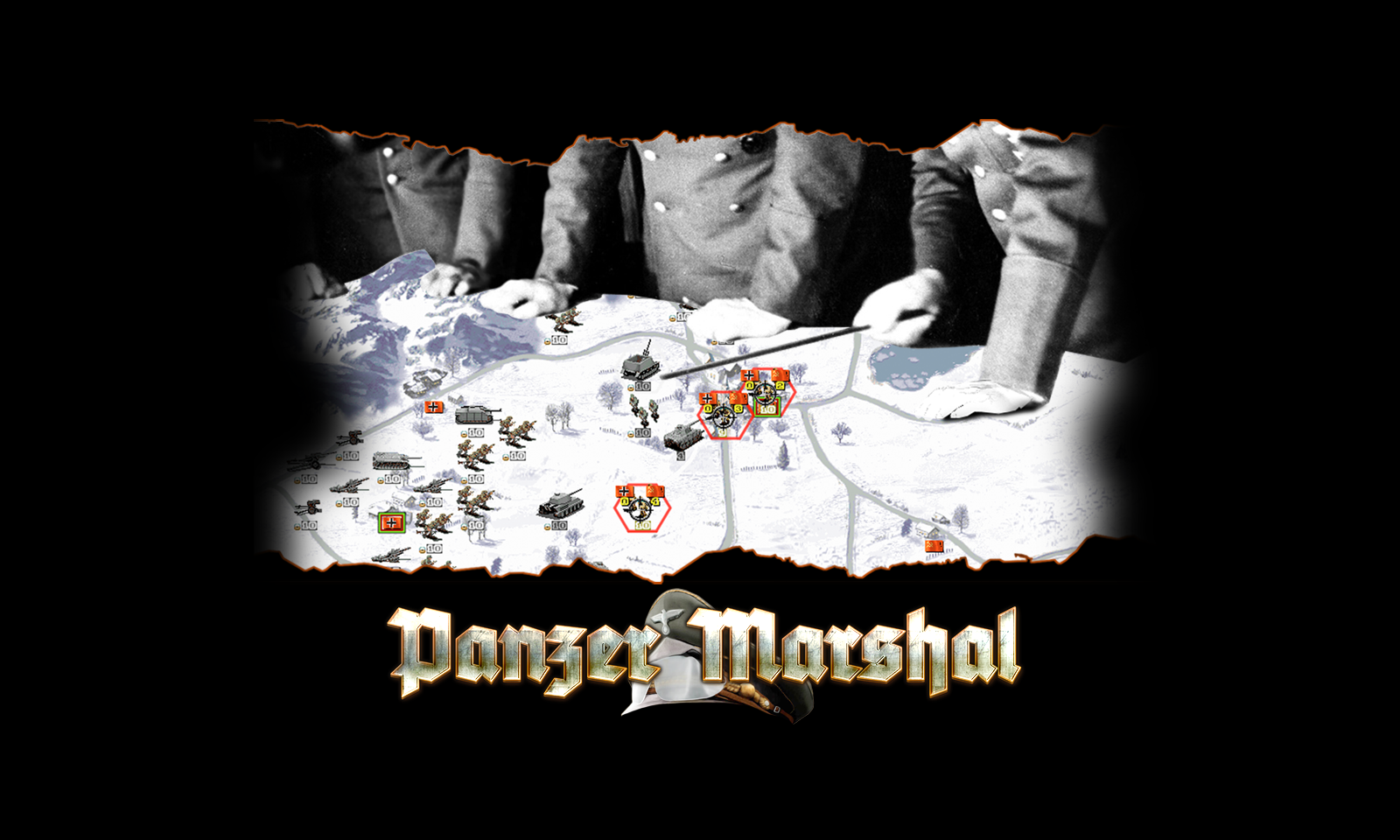 Panzer Marshal
Panzer Marshal version 3.1.0 release
---
This release rebrands the game from Open Panzer to a more "catchy" name: **Panzer Marshal**.

Campaigns: Added 2 new German campaigns ported by Alexander Sayenko:
1st SS Panzer Division Leibstandarte and Wacht am Rhein(Battle of the Bulge)
AI: Partial rewrite
AI: Now AI will buy and deploy units if it has enough prestige after resupply/reinforce.
AI: Will now try to capture objectives and be more aggressive.
AI: Don't attack if units no longer in range (retreated).
Map: Add support for railroads.
Map: No longer allow movement on the partial hexes from the map edges
Map: Automatically detect rows/cols from map image and free some wastefully allocated memory
Scenarios: Reworked all scenarios to have deployment hexes for both sides.
Scenarios: Improve and balance prestige allocation at single scenario play.
Scenarios: Balance newly bought unit experience for single scenario play.
Equipment: Several fixes including those contributed by Alexander Sayenko
Game Rules: Units that can't initiate AIR attack are now handled correctly
Game Rules: Reduce the upgrade penalty to 20% instead of 25%
Game Rules: Refill Fuel and Ammo when a unit is upgraded including its transport
Game Rules: Don't apply entrench on close combat for attacker.
Game Rules: Don't double add defense for defender in close combat
Game Rules: Don't apply ranged defense mod in close combat.
Game Rules: Retreat: Fix retreating unit not able to move next turn.
Game Rules: Changed spotting rules now unit remain spotted for the current turn. Fortifications remain spotted for the entire game
Game Rules: Fix issue Air Field detection around map boundaries
Game Rules: Relax reinforcement and resupply rules
Game Rules: Allow overstrength depending on unit experience
GameRules: Fix Naval attack/defense combat according to PG2 rules
Leaders: Fixed skilled Ground Combat leader for air units
Leaders: Fixed aggressive Attack missing 1 kill fraction
UI: New settings: Disable Fog of War and Quick Animations for the impatients
UI: Fix naval icon not being replaced correctly on equipment list
UI: Make border around Axis core units more visible
UI: Enlarge message box
UI: Scenario: Better Human/AI buttons.
UI: Added Facebook, Github and itch.io buttons
UI: Fix combat text bouncing under units
UI: Set Tactical as default difficulty.
UI: Added next unit button
UI: Unit List: Show a deploy icon for undeployed units
UI: Don't show upgrade/buy text for mobile version with <800px width
UI: CombatLog: Add button to show scenario info
UI: Unit Info fix for iOS/Safari issues
Files
panzermarshal-3.1.0.dmg
203 MB
Feb 10, 2019
PanzerMarshal 3.1.0 win x64-Setup.exe
156 MB
Feb 10, 2019
PanzerMarshal 3.1.0 linux x64.zip
179 MB
Feb 10, 2019